Teotihuacan means " place where men become Gods " because they thought that the city was a cemetery of kings and later the deads became Gods, and for that reason Miccaotli or street of Deads called to the main avenue. According to the Aztecs, in teotihuacan they met the Gods to create to the sun and the moon, and two pyramids were constructed, so that, from the top, the Gods Nanahuatzin and Tecciztecatl sacrificed themselves, throwing themselves to a bonfire and after dying they revived turned the sun and the moon.

Ciudadela & the great Assembly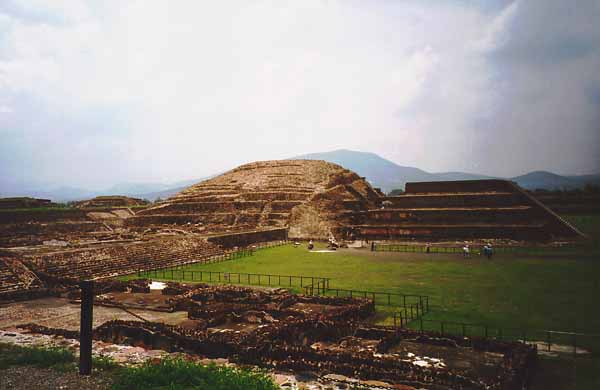 Together CIUDADELA and the GREAT ASSEMBLY formed a species of mega-complex. The Pyramid Pen of the Serpent was the central pyramid of this great complex.
GREAT ASSEMBLY
The Great Assembly occupied the greatest surface of Teotihuacan and there the most important market was created.
CIUDADELA
The Ciudadela had a ritual operation; it was the administrative center of the city, around the Ciudadela are 15 small pyramids.
PYRAMID OF THE SUN


Is the third greater pyramid of the world. It is located in downtown, was used for ritual activities; under the pyramid is a tunnel that leads to caves, where became rituales.Was used for religious acts.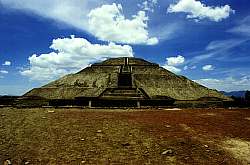 PYRAMID OF THE MOON
Is one of main the ritual enclosures of the city, it was used for relgiosos acts.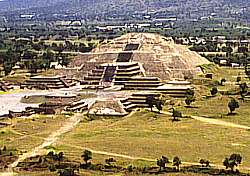 AVENUE OF DEATH
it was called avenue to of deads, because they thought that the city was a cementery. It was the main street of Teotihuacan, and divided the city in two sections, begins in the seat of the Moon; this way one took a walk to deads. It is the primary axis of the city.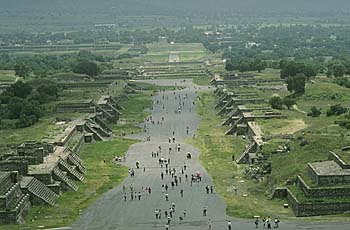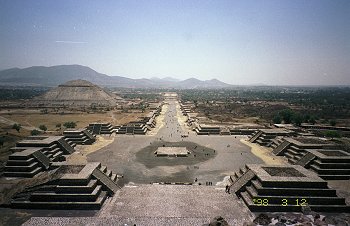 PYRAMID OF QUETZALCOATL
In this pyramid they sacrificed the people and later they took a walk to deads by the avenue of the death.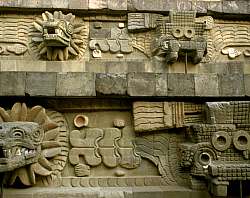 PALACE OF THE PRIESTS
The priests used to live in this palace.
SEATS Of the SUN and the MOON
In this seat the people used to make "tricks", there was commerce between the people.